Keynote&Invited Speakers



In order to deepen the communication in all the participants, ICCBB 2021 have invited professors from local Bali and all over the world to have speeches about Computational Biology and Bioinformatics and related fields.



Keynote Speaker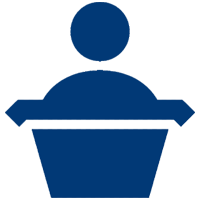 To be added.
Keynote Speaker of ICCBB 2020

Prof. Sung Wing Kin
National University of Singapore, Singapore
Prof. Dr. Wing-Kin Sung received both the B.Sc. and the Ph.D. degree in the Department of Computer Science from the University of Hong Kong in 1993, 1998, respectively. He is a professor in the Department of Computer Science, School of Computing, NUS. Also, he is a senior group leader in Genome Institute of Singapore. He has over 20 years experience in Algorithm and Bioinformatics research. He also teaches courses on bioinformatics for both undergraduate and postgraduate. He was conferred the 2003 FIT paper award (Japan), the 2006 National Science Award (Singapore), and the 2008 Young Researcher Award (NUS) for his research contribution in algorithm and bioinformatics.
Speech Title: "Revisit the Problem of Virus Integration Calling Using Next Generation Sequencing"
Abstract: A significant portion of human cancers are due to viruses integrating into human genomes. Therefore, accurately predicting virus integrations can help uncover the mechanisms that lead to many devastating diseases. Virus integrations can be called by analysing the high-throughput sequencing datasets. This talk discusses the effort on virus integration calling in the last 10 years. Then, we describes our latest work. We found that existing methods fail to report a significant portion of virus integrations, while predicting a large number of false positives. We observe that the inaccuracy is caused by incorrect alignment of reads in repetitive regions. False alignments create false positives, while missing alignments create false negatives. We proposes a novel method SurVirus, an improved virus integration caller, that corrects the alignment of reads which are crucial for the discovery of integrations. We show that SurVirus is significantly more precise than existing methods while it also detects many novel integrations previously missed by other tools, most of which are in repetitive regions. We validate a subset of these novel integrations, and find that the majority are correct. Using SurVirus, we find that HPV and HBV integrations are enriched in LINE and Satellite regions which had been overlooked, as well as discover recurrent HBV and HPV breakpoints in human genome-virus fusion transcripts.