Keynote Speakers



In order to deepen the communication in all the participants, ICCBB 2023 have invited professors from local Kuala Lumpur and all over the world to have speeches about Computational Biology and Bioinformatics and related fields.



Keynote Speaker I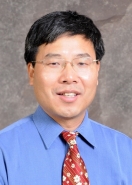 Prof. FangXiang Wu
University of Saskatchewan, Canada
Dr FangXiang Wu is currently a full professor in the Departments of Computer Science, Biomedical Engineering, and Mechanical Engineering at the University of Saskatchewan. His research interests include Artificial Intelligence, Machine/Deep Learning, Computational Biology, Health Informatics, Medical Image Analytics, and Complex Network Analytics. Dr. Wu has published about 350 journal papers and more than 130 conference papers. His total google scholar citations are over 13000, h-index is 57. He is among top 2% world's scientists ranked by Stanford University. Dr Wu is serving as the editorial board member of several international journals (including IEEE TCBB, Neurocomputing, etc.) and as the guest editor of numerous international journals, and as the program committee chair or member of many international conferences. He is an IEEE senior member.
Speech Title: "Deep Learning for Biomarker Discovery"
Abstract: A biomarker, or biological marker is a measurable indicator of some biological state or condition, which has a clinical role in diagnosis, treatment, and prognosis of diseases. Advances in the high throughput biotechnologies have resulted in the creation of massive medical data, which can be utilized for biomarker discovery. Deep learning is an artificial intelligence technique that can be used to design and train computer algorithms to learn from and act on data, especially for predicting biomarker-disease associations. In this talk, after some brief introductions to biomarkers and deep learning, I will mainly talk about several deep learning models that my group developed for predicting biomarkers such as miRNAs and piRNAs.

Keynote Speaker II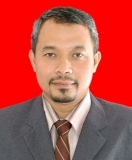 Prof. Tjokorda Gde Tirta Nindhia
Udayana University, Indonesia
Tjokorda Gde Tirta Nindhia, Professor in Material Engineering at Program Study of Mechanical Engineering, Engineering Faculty, Udayana University, Jimbaran, Bali, Indonesia. Doctor Degree was granted from Gadjah Mada University Indonesia. Experienced in various Post Doc position such as at Muroran Institute of Technology Japan, Institute of Structure and Fungtional Ceramik (ISFK) Leoben Mining University Austria, Technical University of Vienna ( TU WIEN) Asutria, University Chemistry and Biochemical of Prague, Czech Republic, Michigan State University under Fulbright. Professor Nindhia was finalist at national best performance lecturer competition in 2013 and in 2017 awarded as rank III best performance lecturer in Indonesia by Ministry of Research Technology and Higher Education The republic of Indonesia. In 2016 The Government of Indonesia Granted Prof Nindhia an Award of Energy Initiative (Penghargaan Energi Prakarsa) and In 2016 received International Bern Rode Award from Association of South East Asia Uni Europa Networking (ASEA_UNINET). Prof Nindhia involving in research related with Material Engineering, Biomaterial, biomedical engineering, and various project in waste processing.
Speech Title: "Development Device for The Assessment of Asthma Using Newly Develop Respiratory CO2 Measurement Device Based on Diverting Method"
Abstract: This study explores the features (Area and Slope) of carbon dioxide (CO2) waveform indices for various parts of each breath cycle. In short, the research shows some preliminary results in actual clinical circumstances that indicate that incorporation of CO2 waveform indices into a lately developed device by our group which has the potential to be used as an indicator for severity and response in the continuous monitoring of asthmatic patients during an acute attack. Furthermore, the added advantages of this mechanism are that the monitoring device does not interfere with the ease of initiating therapy nor require active patient efforts. Further, the work now lies in recognition of proper waveform, implementation of the proposed indices into the real-time CO2 measurement device, and the reporting of such indices in reproducible and an easily understood form that would significantly enhance the field of asthma monitoring. It is believed that this will assist a better sympathetic of asthma, improved management, and eventually a decrease in morbidity and mortality.
Invited Speaker I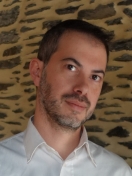 Prof. Patrick Emmanuel Meyer
University of Liege, Belgium
Patrick Emmanuel Meyer received the Electromechanical Engineering degree and the Ph.D. degree in Machine Learning, both from the Université Libre de Bruxelles (2003-2008, ULB, Belgium). After postdoctoral research at the Computer Science and Artificial Intelligence Laboratory of the Massachusetts Institute of Technology (CSAIL, MIT, USA, 2010) and at the BROAD Institute (USA, 2011), he became in 2014 Professor at the Université de Liège (ULiege, Belgium) where he launched the Bioinformatics and Systems Biology Lab as well as the BioAutomation Lab in the Life Science Department. Among other scientific productions, he authored the open-source R packages INFOTHEO and MINET (Mutual Information Networks), the Drosophila modENCODE paper (Science 2010) and the European Excess Mortality Analysis of several books focused on the aftermath of the COVID-19 crisis. His interests cover variable selection, network inference and machine learning applied to phenotypic and omics data.
Invited Speaker II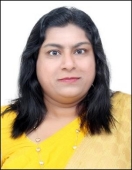 Assoc. Prof. Shweta Gupta
Woxsen University, India
Dr. Shweta Gupta is an Associate Professor at the School of Technology, Woxsen University, Hyderabad, Telangana, India. Her research focuses on solving societal problems, including Cognitive Diseases, Bioinformatics, Bionics, Artificial Intelligence, and Machine Learning. She is a Member of the Elsevier Advisory Panel and was also awarded as Senior Scientist for her exemplary work presenting her research work pertaining to Epilepsy at ICBBT2015, Singapore by the Department of Science and Technology, Government of India. She has filed Patents which have been accepted and commercialized as products. She became Guest Editor and Editor of the reputed USA Journals and Books at a very young age. She was awarded a Certificate of Merit for Outstanding academic performance and being among the top 0.1 percent of successful candidates of the C.B.S.E. Board in XII standard. She was a Speaker at ICBBT2023, Xian, China. She is an Expert member in various research schemes in the Department of Science and Technology (DST), Government of India especially for "Start-up India" an initiative launched by the Hon'ble Prime Minister of India and worked on various research projects and provided various consultancy solutions to Government of India and reputed Companies.
Speech Title: "Effect of Indian Food on Cognitive Disease Treatment"
Abstract: Indian Food helps in the treatment of Cognitive Diseases which in turn helps in the regeneration of brain cells and hence, secretion of chemicals like Serotonin and Dopamine which helps in the treatment of Cognitive Diseases. The death of certain brain cells results in the inhibition of the secretion of chemicals from brain cells required for the proper functioning of the body. India has a diverse variety of food and the process of preparing it involves various condiments and food in itself provides various chemicals needed for the proper function of the body. The deficiency of these chemicals results in various Cognitive Diseases. Various Bioinspired Algorithms will be used to demonstrate the regeneration of affected brain cells and recovery from Cognitive Diseases like Depression, Parkinson 's disease, and Epilepsy. Innovative computational approaches to model complex biomedical systems and analyze big bioinformatics Cognitive data. With the help of next-generation data analytics tools, the above concept will be demonstrated. Large heterogeneous biological and health data associated with related Cognitive Diseases will be analyzed and the process will be demonstrated.