Keynote Speakers



In order to deepen the communication in all the participants, ICCBB 2023 have invited professors from local Kuala Lumpur and all over the world to have speeches about Computational Biology and Bioinformatics and related fields.



Keynote Speaker I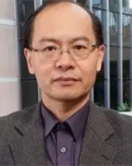 Prof. Luonan Chen
Chinese Academy of Sciences, China
Luonan Chen received BS degree in the Electrical Engineering, from Huazhong University of Science and Technology, and the M.E. and Ph.D. degrees in the electrical engineering, from Tohoku University, Sendai, Japan, in 1988 and 1991, respectively. From 1997, he was an associate professor of the Osaka Sangyo University, Osaka, Japan, and then a full Professor. Since 2010, he has been a professor and executive director at Key Laboratory of Systems Biology, Shanghai Institute of Biochemistry and Cell Biology, Chinese Academy of Sciences. He was the founding director of Institute of Systems Biology, Shanghai University. He was elected as the founding president of Computational Systems Biology Society of OR China, and Chair of Technical Committee of Systems Biology at IEEE SMC Society. In recent years, he published over 350 journal papers and two monographs (books) in the area of bioinformatics, nonlinear dynamics and machine learning.
Keynote Speaker II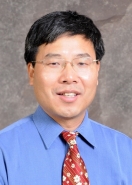 Prof. FangXiang Wu
University of Saskatchewan, Canada
Dr FangXiang Wu is currently a full professor in the Departments of Computer Science, Biomedical Engineering, and Mechanical Engineering at the University of Saskatchewan. His research interests include Artificial Intelligence, Machine/Deep Learning, Computational Biology, Health Informatics, Medical Image Analytics, and Complex Network Analytics. Dr. Wu has published about 350 journal papers and more than 130 conference papers. His total google scholar citations are over 13000, h-index is 57. He is among top 2% world's scientists ranked by Stanford University. Dr Wu is serving as the editorial board member of several international journals (including IEEE TCBB, Neurocomputing, etc.) and as the guest editor of numerous international journals, and as the program committee chair or member of many international conferences. He is an IEEE senior member.
Keynote Speaker III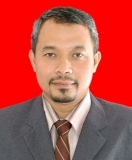 Prof. Tjokorda Gde Tirta Nindhia
Udayana University, Indonesia
Tjokorda Gde Tirta Nindhia, Professor in Material Engineering at Program Study of Mechanical Engineering, Engineering Faculty, Udayana University, Jimbaran, Bali, Indonesia. Doctor Degree was granted from Gadjah Mada University Indonesia. Experienced in various Post Doc position such as at Muroran Institute of Technology Japan, Institute of Structure and Fungtional Ceramik (ISFK) Leoben Mining University Austria, Technical University of Vienna ( TU WIEN) Asutria, University Chemistry and Biochemical of Prague, Czech Republic, Michigan State University under Fulbright. Professor Nindhia was finalist at national best performance lecturer competition in 2013 and in 2017 awarded as rank III best performance lecturer in Indonesia by Ministry of Research Technology and Higher Education The republic of Indonesia. In 2016 The Government of Indonesia Granted Prof Nindhia an Award of Energy Initiative (Penghargaan Energi Prakarsa) and In 2016 received International Bern Rode Award from Association of South East Asia Uni Europa Networking (ASEA_UNINET). Prof Nindhia involving in research related with Material Engineering, Biomaterial, biomedical engineering, and various project in waste processing.
Invited Speaker I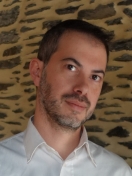 Prof. Patrick Emmanuel Meyer
University of Liege, Belgium
Patrick Emmanuel Meyer received the Electromechanical Engineering degree and the Ph.D. degree in Machine Learning, both from the Université Libre de Bruxelles (2003-2008, ULB, Belgium). After postdoctoral research at the Computer Science and Artificial Intelligence Laboratory of the Massachusetts Institute of Technology (CSAIL, MIT, USA, 2010) and at the BROAD Institute (USA, 2011), he became in 2014 Professor at the Université de Liège (ULiege, Belgium) where he launched the Bioinformatics and Systems Biology Lab as well as the BioAutomation Lab in the Life Science Department. Among other scientific productions, he authored the open-source R packages INFOTHEO and MINET (Mutual Information Networks), the Drosophila modENCODE paper (Science 2010) and the European Excess Mortality Analysis of several books focused on the aftermath of the COVID-19 crisis. His interests cover variable selection, network inference and machine learning applied to phenotypic and omics data.